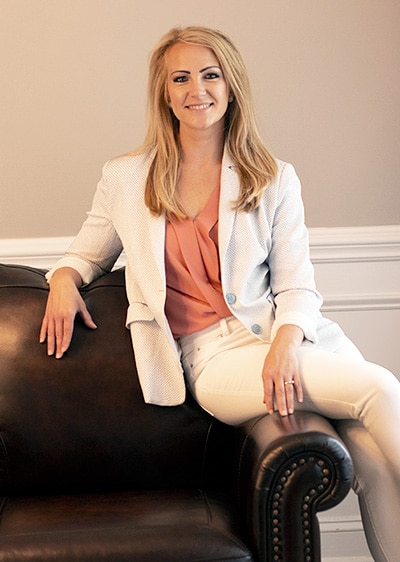 Dr. Jessica Harden
Dr. Jessica, a native of Charlotte, North Carolina, has always had passion for understanding health, and how our bodies function. While attending Myers park High School, Jessica was involved in several science clubs and enjoyed playing volleyball. Dr. Harden continued her volleyball career at the collegiate level and earned a BS in biology and a minor in Psychobiology at Centre College. It was during her time at Centre, when she discovered her calling to serve families through chiropractic.
The largest chiropractic school in the world, Life University, would be Dr. Jessica's home for the next three and a half years. While at Life she was highly involved in several clubs, student organizations, and activities on campus. A deep-rooted desire to fully understand the intimate workings and composition of the spine led Dr. Jessica to mentor with several of the most well renowned chiropractors in the world. She completed her education earning a Doctorate of Chiropractic, with honors.
After spending nearly two years serving in the largest family practice in Georgia, Dr. Harden was called to Fort Mill, SC. Her goal is to create a new expectation of greater health in the Fort Mill and surrounding areas. Providence Chiropractic utilizes cutting edge systems and X-ray technology in order to deliver the most specific, scientific chiropractic care. Dr. Jessica is excited to be partnering with the Fort Mill and South Charlotte areas to create the healthiest environment for our families through principled and scientific chiropractic care!
Associations & Memberships
International Pediatric Chiropractic Association (Webster Certified)
International Chiropractic Association
Small Business Council 2012-2016 – York County Regional Chamber
Business Leaders of Charlotte
Life University Presidents Circle
Sherman College Regent
League of Chiropractic Women Member
At Providence Chiropractic, our mission is to help you reach your maximum health potential through a holistic, non-invasive, and whole body approach. We provide the most advanced chiropractic care available and are dedicated to our practice members. Book an appointment with Dr. Jessica Harden today!